Japanese retro video games are growing in popularity everyday. When people who are interested in video games come to Japan, they'll usually head straight to Tokyo to explore Akihabara. However, I think there's a few untouched gems here in Nagoya, and I thought I'd introduce you to a few. Since Nagoya isn't a major touristy spot (in my humble opinion of course!), chances are you'll be able to find something decent. Depending on what kind of person you are, you might appreciate the lack of tourists.
While some of the places I introduce you can find in Tokyo and other cities, they're still worth checking out since every store's stock is different. The places I cover are located in a place called Osu (大須), on a street called Akamondori (赤門通り). Of course this is not a definitive list of places that sell video games in Nagoya!
First on the list is a place called "K House". While it wasn't very cheap, the place was quite unique. An old fellow sat in the back of the store smoking a cigarette and watching TV. Plastic tubs were filled with assorted controllers of different colours, including N64, Super Famicom, Playstation, and others. The place also seemed to sell an assorted range of DVD's and CD's.
They also had a selection "loose" consoles including Super Nintendo (called Super Famicom in Japan) and Nintendo (Famicom in Japan), in addition to power adaptors, and other bits and bobs. There was a decent selection of games (a lot being N64), albeit they weren't in the greatest condition. Considering the guy was smoking in the store, I'm pretty sure all of their inventory would have reeked of tobacco smoke. Maybe not the best idea when running a business. Nevertheless, the store had a certain character to it, and it seemed pretty unique compared to the other stores in the area. Since the aisles were quite narrow, I didn't spend too long there, but I think if you dug deep enough you'd be able to find something nice.
Moving on, the next place on the bucket list was Super Potato. This is a chain that sells retro video games, and also can be found in other major cities. Again, not the cheapest place, but they're really nice to visit – it's a retro video game store done right.
The store was really well planned out, with video game themed snacks/candy towards the front of the shop, along with various aisles of video games from different systems. The amount of rare games and consoles they had was pretty amazing – boxed Virtual Boys and Sega Dreamcasts, a huge range limited edition Game Boy Colors, and they even had several boxed Game Boy Lights (a Game Boy that was released only in Japan). All of the games were shrink wrapped to make them look pristine. There was also a TV playing old Nintendo ad's from the 90's. They had one of the original Zelda: Ocarina of Time ad's playing which really helped drive home the 'retro' feel to the store.
The store also seemed to have a second floor, though I didn't end up going up there. The first floor was pretty overwhelming as it was. There were so many video games I wish were in my collection. I think if you were a collector and didn't mind paying a premium for buying something from a brick and mortar store, this place would be great.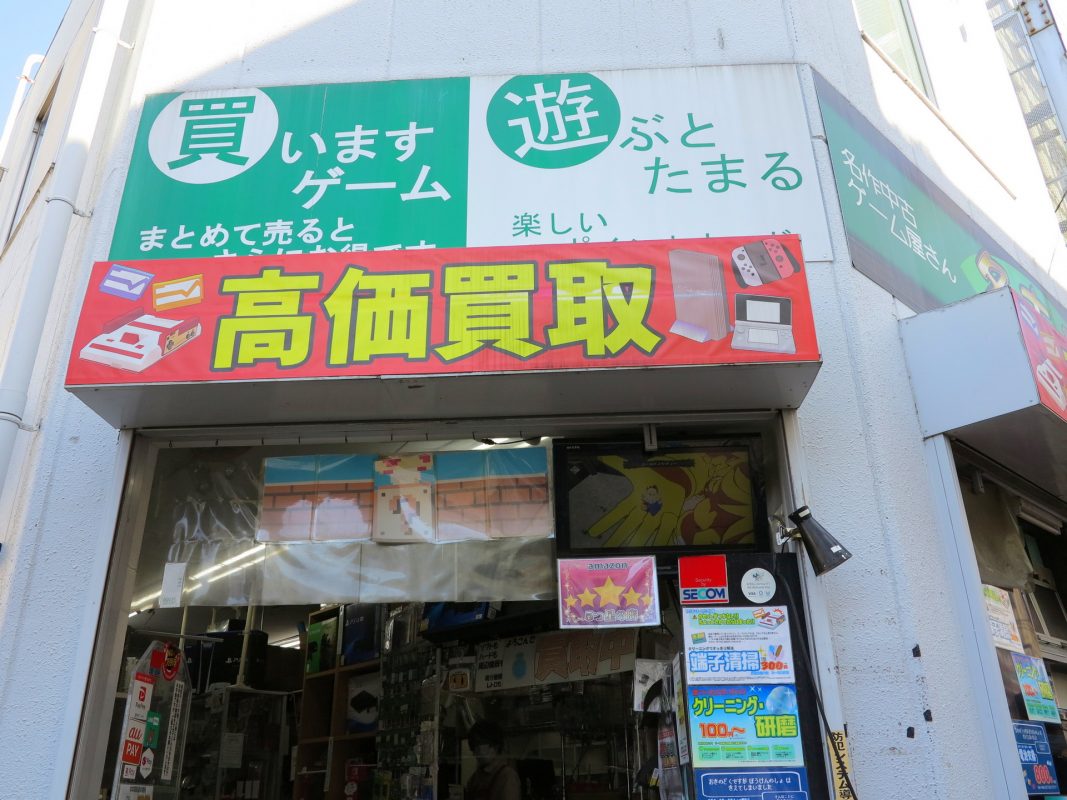 The next store I moved onto was a place called "MEIKOYA". It wasn't the easiest to spot, and the inside didn't seem to be too well lit. However, they had some amazing stock, and out the front was an old TV and Nintendo 64 set up with Smash Bros for people passing by to play.
This place's prices were a little more reasonable. There were some pretty rare items, including a Nintendo 3DS LL priced at ¥500,000 (about $5000 USD). The console was a Japan exclusive for the game "Pokemon Battle Trozei". It was released as a prize for a competition, with only 4 units ever being made. Madness. Other items included the Pikachu Themed N64, an assortment of Game Boy Colors, plushies, among other things.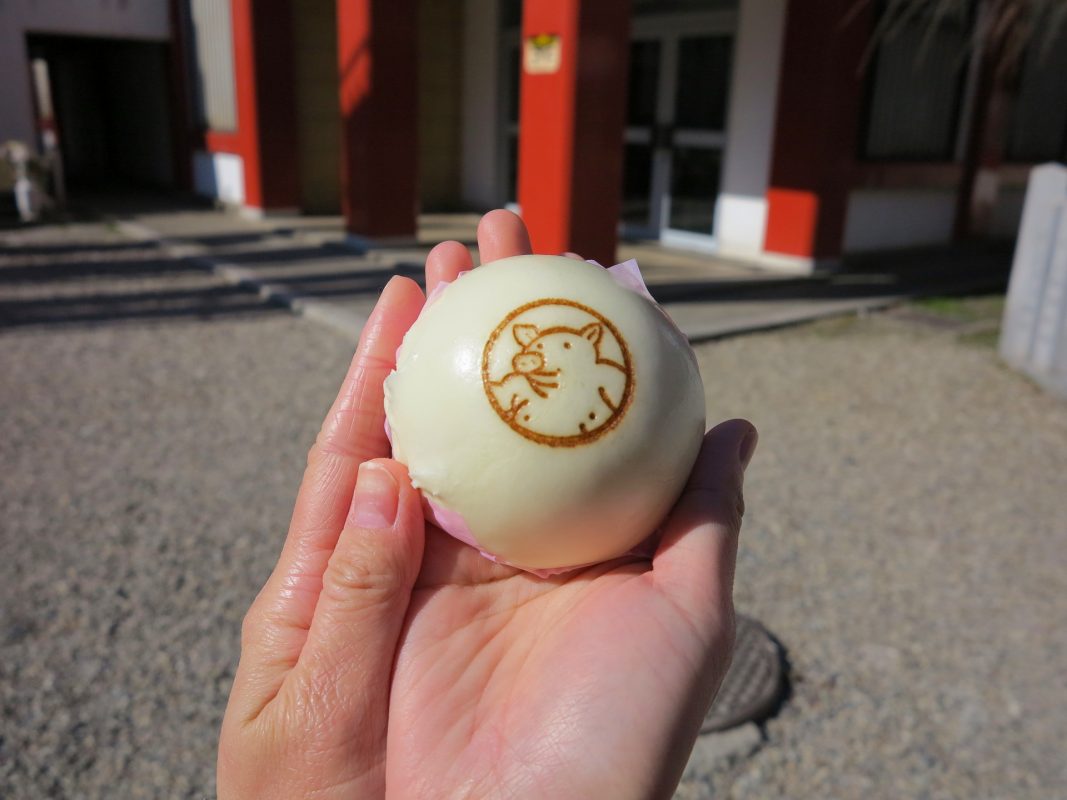 Finally, if you're in Osu, there's a quite a few places to grab a bite to eat. We settled for Taiyaki (Japanese fish-shaped cake) which had a custard filling, along with Nikuman (Chinese-style steamed bun). There were plenty of other options too, including Matcha flavoured icecream.
All in all, the few places I covered were pretty interesting. Since Nagoya Retro does not have a physical store, it was interesting to see how other retro video game stores operate. Of course I've only scratched the surface of places to visit, but if you're in the area and wanting to check out some games, it might be worth it to stop by Osu and have a look around.
If you can't make it to Japan and would like to get your hands on some Japanese retro video games, why not check out our store?